e-commerce Lead Generation Services
Are you finding it difficult to gather quality leads for your e-commerce organization? Is it becoming hard to hire professional lead generation experts and set up required infrastructure and resources? Then, it is time to outsource e-commerce lead generation services to an experienced and skilled lead generation service provider. Not only will outsourcing help you save costs but also give you an ample amount of time to focus on providing better service to your customers.
Flatworld Solutions is one such service provider which can cater to any of your needs within a quick time. Our team of experienced lead generators can help you get quality leads, and, in turn, help you boost your sales and revenues.
e-commerce Lead Generation Services We Offer
We have been providing lead generation for e-commerce stores for over a decade now and exactly understand the client's requirements and provide the services accordingly. Some of the key e-commerce lead generation solutions we offer include -
Call Center Software we use
Our e-commerce Lead Generation Process
We believe in providing high-quality lead generation services to our clients within a quick time. This is only possible when a systematic and streamlined lead generation process is in place. The key steps involved in our process are -
01. Analysis
In the first step, we talk to the client and understand the exact requirements. We analyze their current approach towards lead generation
02. Project Planning
Once we have a thorough understanding of the client's requirements and business type, we devise a plan to execute the process and assign a dedicated team for the same
03. Generation of Leads
Using our full-proof methodologies we begin with the lead generation process and get quality leads for your e-commerce business
04. Delivery
Once we have the leads for your business, we follow-up with each one of them and make sure that the leads we deliver have a guarantee to convert
Our Call Center Portfolio
Have a look at the call center services portfolio provided by the experienced team at Flatworld Solutions.
View all Samples
Why Choose FWS for e-commerce Lead Generation?
Flatworld Solutions' team of call center agents are trained to handle clients from different parts of the world, in multiple languages, and with people from different cultures. We understand exactly how to communicate with a customer from a particular part of the world. Some of the key reasons for you to choose us include -
We provide our clients with highly flexible pricing options to suit their budgets and the clients have to pay only for services they opt for

We are an ISO 27001:2013 ISMS certified organization and ensure that all your legal, financial, and customer data is completely safe with us

We have access to the best infrastructure in terms of world-class office spaces, the latest call center tools and technologies, and uninterrupted network connections

Talented Lead Generation Experts

We have a team of highly talented call center agents who have excellent communication and convincing skills to produce quality leads for your e-commerce firm

Ease of Scalability

We have the required resources, tools, and bandwidth to easily scale up as per the client requirements as and when required

Quick Turnaround

We can deliver high-quality services within a quick turnaround time through our multiple delivery centers spread across time zones

Single Point of Contact

We will assign a dedicated manager who will be the single point of contact for all your queries and will keep you updated about the project status at all times

24/7 Availability

Our sales teams, call center agents, and project managers are always available to solve your issues and address your queries via email or phone

High-quality Leads

Being an ISO certified organization, you can rest assured that we will deliver only the best-quality leads to our clients
Client Success Story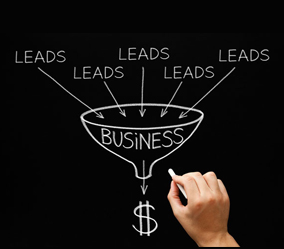 FWS Provided Lead Generation Services to a US-based e-logistics Company
A US-based e-logistics company wanted to enhance sales conversion ratio & approached FWS to handle similar projects in the past. Our lead generation strategy helped the client generate higher ROI.
Read more
Outsource e-commerce Lead Generation Services to Flatworld Solutions
Testimonials
I would recommend everyone to use Flatworld Solutions in order to be able to expand their business and deliver the best possible customer support.
Vice President,
Insurance Auto Auction Providers, USA
More Testimonials »
Flatworld Solutions has been one of the leading e-commerce lead generation companies and a host of other outbound call center services to its global clientele. Our team comprises some of the most talented and skilled call center agents with exceptional convincing and communication skills. We have the capability to provide our services in multiple languages.
Having been in the industry for over 19 years now, we have the required experience to cater to the varying needs of the client. If you are looking for a reliable, efficient, cost-effective e-commerce lead generation service provider, then you have come to the right place. Get in touch with us today!