Are you facing challenges in finding new prospects and setting B2C appointments? If yes, do not worry. Our appointment setting services can revamp your traditional telemarketing method with a better demand generation approach that could help you with setting meetings and boosting your sales process. Our agents can target leads and set appointments to help you with your sales quota, nurture prospects, and get vetted leads to convert, and qualify them, if needed.
We are one of the leading B2C appointment setting companies follow a validated process to arrange appointments with the prospects. We can also generate leads, qualify, and nurture them until they are sales-ready. Moreover, our sales reps constantly monitor the project and program ROI to ensure that the appointments are set with high-quality leads.
Appointment Setting Call Center Services We Offer
Our appointment setting services are meticulously designed to synchronize with other sales & marketing campaigns, which will allow you to target the best prospects from the beginning and get full control until the campaign reaches its intended outcome.
When you outsource appointment setting services to us, you would get a substantial edge over your competitors. We have 19 years of experience in serving global companies successfully handle their dozens of appointments and meetings with their potential customers. With us, you can close more B2C sales without hiring or spending on the additional staff. A few of the offerings under our B2C appointment setting solutions include -
B2C appointment setting for web conferences or demos
Conference registration programs
Mortgage appointment setting
Event registrations
Healthcare leads
Technology sales
Industrial service sales
Telemarketing scripts & telemarketing lists
Our B2C Appointment Setting Process
We execute a multi-channel process to address the unique demands your prospects and leverage the knowhow of our five different global delivery centers to communicate with your leads. Our B2C appointment setting process is streamlined to amplify your business growth and our agents use multiple communication channels, including direct calls, video calls, emails, and live chats. Our B2C appointment setting process includes the below 7 steps -
Our agent will start the B2C appointment by calling the lead and downloading their info/data
The agent will then ask to set an appointment to offer one-to-one consultation
If the customer shows interest, the agent will send a customized web form that will include the columns for basic details
Then, our agent will integrate the customer's info in the appointment setting process
The lead will be assigned to a sales development representative (SDR)
The SDR will work on all the necessary follow-up process and provide their consultations with the respective services/products
If all goes well, the appointment will convert to sales
Call Center Software we use
Industries We Cater To
Our team of telemarketers relies on their expert probing skills and proven techniques, which includes customers' portfolio research, cold calling, and background verification. Our B2C appointment services can suit the unique requirement of every industry and vertical. This includes -
Aerospace
Agriculture
Automotive
Customs Brokerage
Defense
Energy
Education
Entertainment
Finance
Food
Healthcare
Hospitality
Information Technology
Logistics
Manufacturing
Multimedia
Public Sector
Pharmaceutical
Retail & e-Commerce
Telecommunications
Insurance
Legal
Real Estate
B2C Appointment Setting Tools We Leverage
With our appointment setting services, we go the extra mile by helping your sales team prepare for appointments. We also ensure that we only set appointments with genuine leads who show an honest interest in your service/products. And to schedule the appointments and expedite the consultative selling, our telemarketers use modern communication tools. They include -
Lead Generation and Scoring Tools

LeadFuze
UserEngage
SalesWings
SolutionReach

Online Calendar Service Tools

Google Calendar
Calendly
Drift, etc.

Chatbots

Zoho CRM

Skype

MS Outlook, etc.
Our Call Center Portfolio
Have a look at the call center services portfolio provided by the experienced team at Flatworld Solutions.
View all Samples
Why Choose Our B2C Appointment Setting Company
We are a leading B2C cold calling company with around 19 years of experience in offering appointment setting services. With us, you can target the prospects, set appointments, nurture business relation, qualify leads, and monitor program ROI to improve your sales funnel. A few of the many advantages of outsourcing appointment setting services to us are -
When you have a fixed budget or do not possess the required resources to schedule appointments with your customers, do not worry. Our appointment setting services are built upon flexible pricing models which are based on a few factors, including the shift coverage, number of calls, geography, average call count per week, etc. We can also customize the appointment setting based on your niche demands.

We are an ISO/IEC 27001:2022 certified B2C appointment setting company. We are proficient in protecting your business info from unwarranted interruptions. Our offices, delivery centers, systems, and tools are robust enough to safeguard your data, etc., from any security breach.

Our telemarketers have access to modern infrastructure, systems, technologies, and communication tools to achieve your business goals within the stipulated time. Our workstations are equipped with uninterrupted network facilities, FM200 fire prevention, and protection system, Telco-grade data center, 8 levels of redundancy for local connectivity, etc.

We follow Six-sigma methodology to increase our productivity level and minimize waste in our appointment scheduling process. When you outsource B2C appointment setting solutions to us, you will get high-quality leads that will reduce the cost per prospects.

Our B2C appointment setting process is crafted in such a manner that fosters easy availability of our resources. We have set a process to record 100% communication for any future analysis. The calls are examined on 128+ parameters and stored in the CRM to facilitate its availability during the research.

Built-in CRM

We have an inbuilt CRM in our company that helps us manage the customer's contact info, facilitates personalized follow-up, and assists us in tracking the progress, etc.

Multilingual Language Support

We have a plethora of call center representatives who have multi-lingual proficiency. They can communicate with the customers and empathize with them in their native language.

24/7 Availability

Our team of call center agents is available 24/7/7 days a week. They are readily accessible for any query/issues. Furthermore, with their well-scripted sales manuals, you can rest assured that the conversion ratio of your prospects to sales qualified leads will improve significantly.

Experienced Team

The total number of our call center agents exceeds 200 and our combines management experience surpasses 100+ man-years. So, when you choose us as your B2C appointment setting partner, you will be confident to get appointments with the best leads.

Comprehensive Weekly/Monthly Report

We send weekly/monthly reports on the services that we render that can help you analyze and identify gaps in your sales process. This will assist you to streamline your sales initiative and improve your sales campaign.

Option to Scale-up

With us, you have the option to scale up. We can scale our services anytime according to your business requirements. Our appointment setting services can help grow your brand, expand your reach with no extra expenditure necessary to build new infrastructure or hire resources.
Additional Services You Can Benefit From
Client Success Stories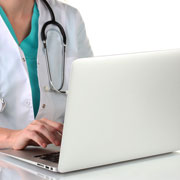 We provided Call Center Offshore Outsourcing to US Software Services Company
A US software & services company had contacted us to outsource call center services because they wanted to expand operations & wanted us to run a pilot program.
Read more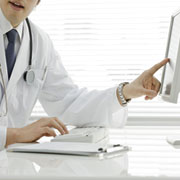 We Provided Inbound Tech Support Services to Leading Printer Service Company
A leading printer services company had approached us to outsource inbound tech support as they wanted to keep their customers satisfied through prompt support.
Read more
Testimonials
I have been working with the Business Development Manager, Call Center Services, and wanted to express my complete satisfaction in dealing with him. He responds so quickly and is very easy to work with - I even asked if he ever sleeps - I think our 2 companies will have a strong partnership due to him.
Spokesperson, Technology Solutions company in the US
More Testimonials »
Outsource B2C Appointment Setting Services to Flatworld
Flatworld Solutions is one of the prominent appointment setting companies that provides high-quality call center services like B2C appointment setting services, cold calling, telemarketing, outbound call center services, and appointment setting services to its global clientele. With our services, you can get -
A high volume of genuine appointments
Streamlined processes leading to customer satisfaction
Increased sales
Get in touch with us today for a reliable, well-organized, and cost-effective B2C appointment setting services.
Get a FREE QUOTE!
Decide in 24 hours whether outsourcing will work for you.
USA
Flatworld Solutions
116 Village Blvd, Suite 200, Princeton, NJ 08540
PHILIPPINES
Aeon Towers, J.P. Laurel Avenue, Bajada, Davao 8000
---
KSS Building, Buhangin Road Cor Olive Street, Davao City 8000
Call Center Services in Philippines Hire Talented & Friendly Agents for your Call Center Read More