Responsive Web Designing Services
Are you concerned about losing your digital audience to your competitors? Inferior web experience is often the reason why web users navigate away from websites. But fret not, we can undo your woes with responsive website design - a custom solution to prevent your customers from defecting to competition. Responsive web designing services can make your website SEO-friendly, cross-browser compatible, design-rich, and intuitive in a true sense.
At Flatworld Solutions, we aim to help you achieve your conversion goals by following design principles that are gleaned from understanding how users interact with web elements. As part of responsive web design, we implement a unified design structure, call-to-action, easy navigation and much more to make your website truly response.
Web Design Fact Check
Here are some stats to back the reality of web usage. Web users are turning to more devices than before for browsing websites. Here is a compilation of our research on global web usage -
13.2% of global Internet traffic comes from mobile devices
49% of total local searches are made on mobile devices
26% Internet users access the Internet only on their mobile phones
There are more than 1.08 billion adult smartphone users in the world
59% of smartphone users have switched to mobile browsing
Responsive Web Designing Solutions We Offer
Flatworld Solutions has been a pioneer at outsourcing responsive web design in India and abroad; and is leading the forte when it comes to offshoring latest technology services that are still nascent for our competitors.
Here is the snapshot of how our responsive website is rendered across different platforms -
Our responsive website design solutions comprise the following -
A complete analysis of your website, and detailed planning to make it responsive
Use of 'Media Queries' for responsive design implementation
Compatibility with all mobile & web browsers (Chrome, Mozilla Firefox, Safari, Internet Explorer 9, Opera), and operating systems (IOS, Microsoft and Android)
Compatibility across varying device resolutions (240px X 320px, 320px X 480px, 480px X 768px, 768px X 1000px, 1000px and above)
Mobile compatibility on larger and smaller screens; right from Small Phones, to Smartphones, iPhones, iPad, Kindle, etc.
User-friendly browsing experience with better and smooth navigations
Better zoom-in and zoom-out
Shorter loading time for responsive sites
No loss of functionality or content
PageSpeed Insights
To ensure that your responsive website loads faster in all kinds of browsers, we at Flatworld Solutions follow PageSpeed best practices.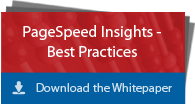 Responsive Web Design - What and Why?
What is Responsive Website Design?
Responsive design is a relatively new paradigm of web development that aims at designing a website to make it compatible across different web browsers and varying screen sizes. By leveraging this coding practice, content automatically resizes when display dimensions vary. So, your website looks the same in a desktop, laptop, iPad, tablet, Note, iPhone, Android or any other device.
Why Only Responsive for Website Design?
A major shift in audience's consumption habits is seen across the globe. These days most of the web users own a smartphone, tablet, or 'Phablet' (a cross between phone and tablet). They prefer viewing digital content on their hand-held devices.
As more and more users are browsing your website and checking your product & service offering on their mobiles, your website needs to be dynamic, mobile-friendly, and optimized to look great not only on larger screens (desktops) but on smaller screens (smartphones) as well, else you may soon lose out to competition.
Our one-size-fits-all responsive website design can create a unified experience on popular devices and browsers, as designing apps for about 2500 or more devices isn't possible. In doing so, you can engage users who may not be using a popular device for browsing your website!
Choosing responsive web designing services is the best way to correctly render your website across all existing devices and platforms, and even the ones that may arrive in the near future. Moreover, with a responsive website design, you just need to create one code that will effortlessly accommodate all specification and requirement.
Advantages of Our Responsive Designing Services
Responsive website designing has manifold benefits both for you and the end-user, these are -
No need to build different apps or sites for multiple devices and resolutions available in the market
No need for costly IOS and Android-based apps, and mobile sites
A single site that works seamlessly across any platform being used by the user for browsing
A flexible mobile web solution that resizes and adapts to any platform
Smooth, hassle-free and fluid user navigation (for touch-screen devices as well)
User-friendly coding practice that is effective not only across existing range of devices but also ones slated for launch
Enhanced chances of conversion for mobile users as your website is optimized for smaller screens as well
Users will get the same benefits and browsing experience even if they switch their devices
Faster technical delivery with steady navigation and visual experience
Website Design Process We Follow
When you outsource responsive web design to us, we make sure that you can be the better judge and discover the value we provide to your business. From our end, we focus on bringing responsive web designing services to you in ultimate transparency so that you understand the measurable difference by choosing us for the project. The various stages of web design are as follows -
01. Requirement Discovery
We collaborate with your business team to create a proposal based on your digital business requirements and the budget range. By collecting the requirement, we push a design proposal for your approval
02. Website Design & Development
We collect your feedback and implement modifications to the proposal (if any) before commencing with the development and design of your website
03. Website Performance Testing
After design & development, the website is subjected to performance tests to discover flaws that can impact the performance in real-time conditions. We rectify errors to make it truly market-ready
04. Website Delivery
After a sweeping review and approval by your team, we deliver a responsive website that provides unified web experience to your audience
05. Routine Update & Maintenance
After deployment, we push routine updates to ensure smooth functioning of your website and provide support to help you overcome challenges on the go
Why Choose Responsive Website Design Services from Flatworld Solutions?
Outsourcing responsive web design services to Flatworld Solutions can improve your website's visibility across search engines and can make your business the focal point of a web user's interest. You can gain traction with the audience by helping users find what they are looking for in a fleeting time, and there are plenty more reasons and benefits you can avail by outsourcing responsive web design to FWS -
Certified Responsive Website Design Company

Flatworld has earned ISO 9001:2015 certification because our web design process aligns with the regulatory compliance of the international standard organization. We continue to uphold our service quality thanks to our web design team and the infrastructure that facilitates our successful stride.

Data Security

We are the go-to partner for responsive web designing services not just in India but across 150+ nations worldwide. Our clients trust us for designing user and SEO-friendly website as well as preventing risks to confidential data. We have professionals who are signatories of Non-disclosure agreement - an obligation to maintain the confidentiality of your project.

High Accuracy and Quality Web Design Service

We have consistently dominated the IT service industry for the last 19 years by introducing tried and tested services that render high-quality results for businesses. Our responsive web design solutions, being no exception to quality requirement, has created some of the best end-user experiences for many of our closest clients worldwide.

Short Turnaround

Being sensitive to your time constraints is where we excel as a brand. We commit to web design services and deliver a responsive website within a reasonable timeframe so that you do not have to lose leads due to stretched development timeline. We can serve you faster than the nearest competitor by completing the design & development process 35% faster.

Scalability

Our design practices are not centered around building websites for the present marketing ecosystem. Using predictive modeling we anticipate the trend that is likely to dominate soon and design websites that are scalable to your future needs. With this method, we future-proof your investment by building robust websites that require minimum maintenance as it ages.

Pocket-friendly Pricing Options

We have an affordable range of responsive web designing solutions that will help you choose what is appropriate for your business needs. By choosing our custom web design solutions you will not be coerced to opt services you don't need.

Single-point Contact

We offer personalized service assistance through a dedicated support whom you can contact when you need to reach us. Our single-point contact assistance will eliminate your concerns about waiting in queue to reach us. Our support service will ensure that you are contacted as scheduled and your issues are addressed to offer full satisfaction.

Web Design Tools & Software

Being a reliable provider of responsive web design services in India, we understand the importance of choosing a technology-driven path to bring enriched web experience to your audience. This is the reason why we choose cutting-edge web design tools and software such as Adobe Illustrator, Macromedia Flash, Microsoft FrontPage, Macromedia Dreamweaver, and much more.

Experienced Team of Web Designers, Coding, and Website UX Developers

Our talent pool is filled with the experienced professionals comprising of certified web designers and web developers who are adept at various web design and development tools. Backed by 19 years of experience in designing static websites to dynamic ones we have acquired knowledge of what every modern audience wish to experience when they land on a business website. We harness this knowledge to break barriers in digital interaction.

Modern Infrastructure

We have the best digital, security, and physical infrastructure to support web design projects on a global scale. We can enhance the quality of your web interaction with the audience through a custom design based on your business needs. Our superior infrastructure allows us to move in the right direction by adhering with the regulatory compliances and customer choices.

Secure Data Exchange

We rely on our highly secure FTP and VPN to let you upload data, files, and documents essential for the design and development of your business website. Our digital security experts monitor the file-sharing channels to ensure your data is caught in a secure way without losing its integrity.

Round-the-clock Availability

Our responsive web designing services come with reliable and personalized support that can be availed on a 24x7 basis. You can quickly reach to us via phone, email, and even web chat to get comprehensive support no matter what concern you face.
Client Success Stories
FWS Developed an E-commerce Website to Promote Selling and Online Auctioning
FWS developed an e-commerce website for multinational client. We analyzed audience's need and designed a functional website within a short TAT.
Read the Case Study
FWS Integrated Live Chat on a Web Portal to Facilitate Cash on Delivery & UPI Payments
FWS integrated chat support with a custom web portal, also designed by us for a multi-billion-dollar company. We client was elated because shoppers can choose delivery appointment & opt cash-only method.
Read the Case Study
Outsource Responsive Web Design Services to Flatworld Solutions - A Leader in Web & Software Solutions
Testimonials
We've been trying to put together a functional website since I began my practice in April of 2012. I am happy to say we finally hired the Flatworld team and they've worked closely with us throughout the process, staying on task, on target, and on budget. I also appreciate their quick responses and highly recommend their service!
CMO,
Leading Medical Care Company in Seattle, WA
More Testimonials »
In this age of instant boredom when users don't bat an eyelid before switching preferences, you can't afford to give your users a reason to move out to your competitors. User's experience is paramount, outsource responsive web designing services to Flatworld Solutions, and gift your users a consistent browsing experience on all mobile and web devices.
Working with us is easy because we are an ISO certified company with 19 years of experience in website and software development services that has already empowered many organizations in the world. You can choose from a broad range of services offered by us that includes website design services, custom application development, LAMP web development, and more.
Get a FREE QUOTE!
Decide in 24 hours whether outsourcing will work for you.
USA
Flatworld Solutions
116 Village Blvd, Suite 200, Princeton, NJ 08540
PHILIPPINES
Aeon Towers, J.P. Laurel Avenue, Bajada, Davao 8000
---
KSS Building, Buhangin Road Cor Olive Street, Davao City 8000
PARTNER WITH US Read about Partners & Alliances programs at Flatworld Solutions! Read More
3rd Edition Middle East Banking AI and Analytics Summit Read More