Is real estate panorama stitching keeping you away from other core functions? Are you losing productivity by managing real estate panorama stitching without professional resources? Make the smart choice by outsourcing your needs to Flatworld Solutions - the world's favorite real estate panorama stitching service provider.
Flatworld Solutions is not just a popular real estate panorama stitching service providing company. At FWS, we are a go-to the partner with capability and experience to deliver flawless panoramas at fraction of the cost of hiring dedicated professionals. We stitch images for real estate builders, marketers, and other stakeholders pushing real estate ads to persuade prospective buyers. We stitch photo segments of the building interior and exterior without misalignment to create mind-blowing panoramas.
What are Real Estate Panoramas?
A real estate panoramic image is ideal for a 360-degree virtual tour because it offers a wide-angle view of a real estate property showcasing its prime features. To achieve this view, multiple images need to be stitched together. At Flatworld Solutions, we have a team of digital imaging experts who are trained in real estate panorama stitching. We deliver flawless panoramas that will be sure to catch the attention of your prospective buyers.
360 degree tour
After
Before
Real Estate Panorama Stitching Services We Offer
If you own a real estate business, you know that out beating your competitors can be tough. Digital photo enhancement can help you stand out from your competitors and also benefit from an increase in sales. We create aesthetically appealing panoramas with real estate panorama stitching services so that you can grab the attention of your prospective buyers by giving them a 360-degree digital walkaround of the building. When you outsource real estate panoramas to Flatworld Solutions, you get access to the following services -
Cylindrical Real Estate Panorama Stitching

We will perform stitching so that horizontal FOV is visible while the vertical FOV is view is constrained. Our stitching methods will focus on showing viewers the panorama projection of the real estate which appears wrapped in a sphere. By performing cylindrical stitching, the horizontal line will appear curved and the vertical lines stay upright. We take great care to avoid distortion at the panosphere poles.

Rectilinear Real Estate Panorama Stitching

With this method of real estate panorama stitching, the planes are made to intersect at a single point in the panosphere. Lines that are actually straight will be displayed as it is. Irrespective of their orientation. We will stitch image cubes to create high-quality panoramas.

Real Estate Fisheye Panorama Stitching

We will stitch images that are recorded using a fisheye lens. Our team will process such images to help you showcase the landscape in a miniaturized world with a large FOV that can be panned, zoomed, and scrolled.

Real Estate Panorama Enhancement

We also perform additional editing services like -

Changing colors in the image
Cropping and rotation
Seamless full-view stitching
Application of photo filters
Adjusting the brightness and contrast
Adjustment of curves and levels
Aerial video for real estate agents
Alteration of horizontal and vertical images
Stitching of horizontal and vertical images
Removal of wires, switchboards, and other unnecessary objects
Warping, aligning and positioning of images
Removal of shadows, spots, camera flashes, and undesired objects
Conversion of stitched images into QuickTime movie files
Enhancing the depth and definition of images
Real Estate Panorama Stitching Process We Follow
Real estate panorama stitching is a service that guarantees the peace of mind because we have highly trained image editors behind every project working with dedication to stitch and enhance panorama images. Our process is simple and efficient offering excellent accountability from start to finish. Here is the process behind real estate panorama stitching -
01
Discovering client requirement through collaboration
02
Offering trial service for the client
03
Signing the project contract
04
Panorama stitching by qualified professionals
06
Image Delivery by secure channel
Stop editing. Start clicking
Industries We Serve
Online stores
Publication Houses
Portrait & Printing Studios
Real Estate
Textiles
Medical
Manufacturing
Technology
Advertising
Engineering
Education
Other Services you can Benefit from
Why Outsource Real Estate Panorama Stitching to Flatworld Solutions?
Flatworld is the first choice for real estate 360-degree panorama stitching services because we can seamlessly "stitch" several images together to create a stunning panorama and show an even larger area of the property that you wish to sell. Our real estate panorama professionals use the latest image stitching software like the PTGui to ensure flawlessly stitched panoramas. Quality real estate panorama stitch is guaranteed at Flatworld Solutions. Here are the top reasons why we are the best real estate panorama stitching services provider -
You can save more than half the cost when you outsource real estate panoramas to us. This is because we aim to keep our services affordable so that independent studios, real estate photographers, and large design houses can benefit from us at the same time.

The quality of real estate panorama stitching is scrutinized by a dedicated team of project heads. They will ensure that the segmented images are stitched without misalignment.

We are a world-class real estate panorama stitching company that follows ISO/IEC 27001:2022 regulations to ensure that you are fully compliant with the information security standards.

Flatworld has a team of highly trained photo perspective correction specialists who come with a decade-plus experience in panorama stitching. They fully understand the marketing requirement in the real estate segment and have what it takes to deliver high-quality panoramas.

SPOC

Get a qualified project leader to take your queries and provide an appropriate response. Our SPOC will liaise with the stitching team to deliver quick response.

Scalable Services

We can provide your real estate panorama in the format of your choice be it JPEG, TIFF or any other format that you may require. If you have a scalable requirement, it will be taken care of by assigning additional resources.

Fast Turnaround Time

Perfectly stitched panoramas always delivered ahead of your timeline. If you have a fast-approaching deadline we would be glad to provide our expertise to meet your goals in time.

Advanced Infrastructure

Our team is equipped to deal with any type of panorama stitching projects irrespective of the complexity. This is because we have a superb infrastructure that is equipped with panorama editing tools, technology, and resources.
Client Success Stories
Provided an Oregon-based Visual Marketing Client with Panorama Stitching
An Oregon based visual marketing client outsourced panorama stitching services. The client expressed satisfaction with service quality and Flatworld experience.
Read more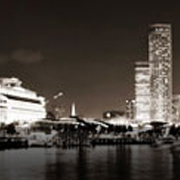 Case Study on 310 Meters Long Image Stitching Project
We assisted a Norwegian photo and design company with photo stitching services. We stitched 3100 m photo segment in under 60 days.
Read more
Testimonials
My experience with Flatworld Solutions was amazing! I am very picky and extremely attentive to details, which I know can be very annoying for most people. However, Pankaj always made sure that my concerns were addressed and that I was happy with the final product. I highly recommend the company and Pankaj. Amazing work and even better customer service.
Photography Enthusiast,
USA
More Testimonials »
Outsource Real Estate Panorama Stitching Services to Flatworld
Outsource real estate panorama stitching to Flatworld Solutions and see a marked improvement in your sales. Make a difference to your real estate business by outsourcing real estate panorama and real estate panorama stitching services today.
Contact us to outsource real estate panorama services.
Get a FREE QUOTE!
Decide in 24 hours whether outsourcing will work for you.
USA
Flatworld Solutions
116 Village Blvd, Suite 200, Princeton, NJ 08540
PHILIPPINES
Aeon Towers, J.P. Laurel Avenue, Bajada, Davao 8000
---
KSS Building, Buhangin Road Cor Olive Street, Davao City 8000