Crafting captivating virtual tours can seem like a daunting task. The technical complexities can be a significant roadblock, demanding expertise in specialized equipment, editing software, and intricate tools. The process of achieving high-quality visuals and seamless transitions introduces an added layer of complexity to the already existing time constraints. This is precisely why real estate virtual tour services like ours come to the rescue. We are here to take the weight of technical complexity off your shoulders so you can focus on what you do best.
Our team's proficiency in handling technical nuances and our streamlined workflow ensure that your virtual tours are a seamless blend of artistry and technology. We understand the critical role that time plays in real estate, and our swift turnaround times ensure that your properties are showcased effectively without compromising quality. Through our services, the challenges of technical expertise and time limitations become opportunities for you to excel in the competitive real estate market.
Leverage our expertise to gain a competitive edge in the market, deliver exceptional buyer experiences, and establish a reputation for excellence in real estate marketing.
Real Estate Virtual Tour Solutions We Offer
Our solutions alleviate the need for investing in costly equipment and software, offering a cost-effective alternative that ensures high-quality outcomes. Seamlessly integrating our services into your business model enhances your service offerings and positions you as a one-stop solution for comprehensive property marketing needs. Here's a range of services you can derive by working with us -
Our approach involves using advanced photography or videography techniques to capture a comprehensive view of the space from multiple angles. We then employ specialized software to seamlessly stitch together these images or videos, creating a continuous panoramic view.

Virtual Reality Tour Services

Our process for creating Virtual Reality Tours is centered on providing users with a truly immersive and interactive experience. We start by designing a 3D model of the space, meticulously replicating its dimensions and characteristics. This model is then brought to life through VR technology, allowing users to explore the environment as if they were physically present.

Customized Navigation Services

Leveraging advanced software, we strategically place navigation points at critical junctures within the tour. Clicking these points allows users to transition smoothly between rooms or areas.

Floor Plans and Maps Integration Services

Our Floor Plans and Maps Integration Services seamlessly bridge the virtual and physical dimensions. Our skilled professionals craft accurate and comprehensive floor plans that seamlessly integrate into the virtual tour.

High-Quality Images and Video Services

Our adept photographers and editors employ cutting-edge techniques to capture stunning visuals highlighting the property's finest attributes. We carefully enhance these visuals, optimizing colors, lighting, and overall aesthetics.

Hotspot Annotations Services

Our Hotspot Annotations Services elevate your tour by introducing interactive elements that provide valuable insights. Our team embeds strategically placed hotspots within the tour, each tied to specific points of interest.

Collaborating with professional voiceover artists, we craft engaging narratives that complement your virtual tour seamlessly. We enhance the immersive environment by skillfully integrating voiceovers with ambient sounds or music. We use advanced software to ensure precise synchronization between the visuals and audio, intensifying viewer engagement.

Experience spaces like never before with our 3D Virtual Tours and Walkthrough Services. Using advanced technology, we create lifelike three-dimensional models of properties, enabling viewers to explore every corner with exceptional detail.

Aerial Drone Photography Virtual Tour Services

We specialize in enhancing the visual impact of aerial drone photography. Leveraging high-resolution images captured by drones, our skilled team curates these visuals into a compelling virtual tour. Integrating aerial shots adds a dynamic dimension to your tour, showcasing the property and its surroundings from captivating angles.

Architectural Photography Virtual Tour Services

Our focus lies in the post-photography realm, where we enhance the visual allure of properties. Taking your raw photographic materials, we apply expert post-processing techniques to elevate the visual impact.
---
Real Estate Image Cropping Services
Virtual Tour Branding Services
Virtual Tour Mapping Services
Software We Use To Create Virtual Tours for Real Estate



Clientele We Cater To

Property Developers

Commercial Real Estate Professionals

Architects and Interior Designers

Property Management Companies

Real Estate Agents and Brokers
Home Sellers

Real Estate Photographers, Dealers

Interior Designing Companies

Virtual Tour Creators

Luxury Real Estate Dealer

Real Estate Rental Companies
Process We Follow for Our Real Estate Photo Editing Services
At the core of our approach is a commitment to surpassing accuracy while also ensuring your project evolves into a branding masterpiece, delivering optimal returns. The following key stages characterize our proven process -
01. Image Submission and Needs Assessment
We initiate the process by receiving your images and assessing your specific requirements, which forms the foundation for a tailored photo editing solution.
02. Scoping & Initial Edits
Our experts create a sample edit to showcase our proposed enhancements, estimated costs and turnaround time, providing you with a preview of the result.
03. Project Documentation and Approval
Your approval of the sample edit signals the progression. We document the details of your requirements, ensuring clarity and alignment throughout the project.
04. Image Editing Process
Upon receipt of your images through the designated channel, we initiate the editing process. Our team adheres to your guidelines, meticulously enhancing each image.
05. Project Completion
With your approval, the project is considered complete. We ensure a smooth handover, leaving you with professionally edited images that elevate your visual content.
Why Choose Us as your Real Estate Virtual Tour Service Provider?
When you partner with us, you are choosing a team that is dedicated to transforming properties into captivating visual experiences. Our real estate virtual tour services are designed to engage potential buyers on a deeper level, guiding them through an immersive journey that highlights every intricate detail of the property. Here's why we stand out as your ideal partner -
Experience excellence beyond compare. Our dedicated quality control team ensures your 3D visual tours adhere to the highest standards, following your Service Level Agreement (SLA).

Your assets, including photographs and sensitive data, are in secure hands. We encrypt every confidential element, ensuring 100% data security.

When time matters, we deliver. Our robust capacity allows us to provide finished virtual tours within a reasonable timeframe without compromising quality.

Our seasoned real estate image processing expert team brings years of experience to your virtual tours, guaranteeing unmatched quality and precision.

High-Performance Infrastructure

As part of our commitment to excellence, we utilize high-end proprietary tools for editing and stitching, elevating the visual appeal of your virtual estate.

High-performance Infrastructure

As part of our real estate virtual tours services, we use high-end proprietary tools to edit and stitch footages of your virtual estate.

Competitive pricing meets tailored solutions. As a real estate virtual tour service company, we offer the best rates in the industry, ensuring our solutions align with your needs and budget.
Client Success Stories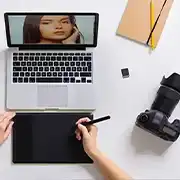 Driving Remarkable Revenue Growth: A 40% Boost Achieved Through Photography Excellence
Discover how our photography services played a pivotal role in boosting a client's revenue by an impressive 40%. By showcasing their properties with stunning visuals, we helped them achieve a significant increase in profitability, backed by a remarkable 99% accuracy rate.
Read more
HDR Blending Services- Elevating Real Estate Imagery for a Norwegian Photography Client
Experience a remarkable turnaround in real estate visuals as we partnered with a Norwegian photography client to provide professional HDR blending services. Witness the transformation that left our client delighted and their images enhanced to perfection.
Read more
Outsource Real Estate Virtual Tour Services to Us
Testimonials
Thanks for the excellent result and fast service!
Before I sent it to you, my picture was good, but not great, and definitely not frame-worthy. Now it looks fantastic! I can't wait to see it printed big and hanging on the wall in my office. I will definitely be a repeat customer.
Photographer,
USA
More Testimonials »
Creating captivating virtual tours that highlight the uniqueness of each property can be challenging, mainly when catering to a diverse range of listings. With over 18 years of experience in the industry, we stand ready to elevate your real estate marketing strategies. Whether it's a cozy apartment or an expansive estate, our tailored virtual tours are designed to resonate with a wide range of potential buyers. Rest assured, user engagement is guaranteed as we create an immersive experience that fosters a deeper connection between buyers and properties.
Furthermore, our expertise extends beyond the creation phase. We seamlessly integrate your virtual tours into various marketing platforms, broadening your reach and leaving a lasting impression on your audience.
Discover how our virtual tour services can make your listings extraordinary!
Get a FREE QUOTE!
Decide in 24 hours whether outsourcing will work for you.
USA
Flatworld Solutions
116 Village Blvd, Suite 200, Princeton, NJ 08540
PHILIPPINES
Aeon Towers, J.P. Laurel Avenue, Bajada, Davao 8000
---
KSS Building, Buhangin Road Cor Olive Street, Davao City 8000
Frequently Asked Questions (FAQs)
How to choose the right real estate virtual tour services company?
Look for a company with a proven track record, skilled professionals, and a diverse portfolio. Ensure they offer customizable solutions that align with your specific needs and preferences, ultimately enhancing your property listings' visual appeal.
What are the benefits of choosing real estate virtual tour company?
Choosing a real estate virtual tour company offers enhanced property marketing, improved buyer engagement, increased listing visibility, and a competitive edge in the market. Our services provide captivating visual experiences that resonate with potential buyers.
How much does the custom real estate virtual tour creation cost?
The cost of custom real estate virtual tour creation varies based on factors like property size, features, and specific requirements. Contact us to discuss your needs, and we'll provide you with a tailored quote that aligns with your budget.
How experienced is our team in real estate virtual tour services?
With over 19 years of expertise, our team comprises skilled photographers, editors, and designers proficient in crafting captivating virtual tours. Our extensive experience ensures high-quality, visually engaging virtual tour solutions for your property listings.
What is the typical turnaround time for a custom virtual tour?
The typical turnaround time for a custom virtual tour depends on the complexity of the project. However, we offer quick and efficient services, aiming to deliver your custom virtual tour within a reasonable timeframe while maintaining quality standards.
Do we offer multiple real estate virtual tour listing photography deals?
Yes, we offer a range of real estate virtual tour listing photography packages to cater to different needs and budgets. Our packages provide various features and customization options to ensure you get the best value for your investment.
Do we offer multiple real estate virtual tour listing photography deals?
Yes, we offer a range of real estate virtual tour listing photography packages to cater to different needs and budgets. Our packages provide various features and customization options to ensure you get the best value for your investment.
Why should you use a virtual tour for your real estate listing?
Using a virtual tour enhances your real estate listing by providing an immersive, interactive experience for potential buyers. It showcases property features, layout, and ambiance, enabling buyers to explore properties remotely and make informed decisions, ultimately saving time and increasing engagement.