On October 3rd, Flatworld Solutions, a global outsourcing titan, revealed a transformative shift in its brand identity. Flatworld Solutions' iconic infinity symbol transformed into a modern whirl motif to reflect its ever-progressive essence, symbolising the company's agility and readiness to tap into the emerging possibilities of GAI and automation.
Flatworld Solutions propelled by its enthusiastic 5000+ "Possibilitarians" dramatically scaled its presence in the global market for almost two decades now. This, while embracing the global multi-location delivery hubs and technological innovation. A comprehensive outsourcing powerhouse, Flatworld offers an expansive suite of over 14 services, adeptly catering to diverse business needs across the globe.
Flatworld Solutions began its global operations in 2004 and has since become a value-driven partner for businesses worldwide. Executing over a million projects and harnessing the power of search engine marketing to leverage demands of global customers, Flatworld achieved a track record of serving 18000+ customers. As Generative AI takes centre stage, Flatworld's proactive investments showcase their readiness to capitalize on this transformative wave. Flatworld is now poised to "Unlock Winning Ways" for its clientele.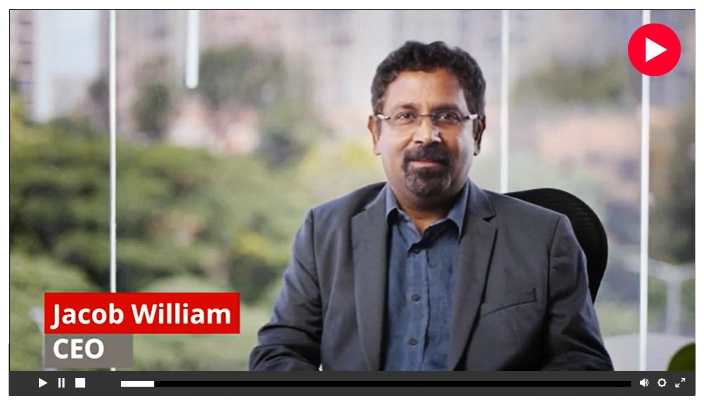 The brand update reflects a timely response to significant technological advancements, with the intent and aim to understand and quickly adapt to the evolving landscape, equipping both the company and its stakeholders with necessary tools to navigate a rapidly changing business environment. The company's President & COO David Antony mentions, "Our mission has always been to identify untapped avenues in client operations, propel them with innovative strategies, and ensure they stay ahead in the competitive landscape."
The company's CEO, Jacob William, commented, "Generative AI provides not only Flatworld but all its stakeholders with a chance to thrive, irrespective of the shifting technology terrain. From 'expanding possibilities', we now aim to 'unlock winning ways' in this new landscape." Anand Mathew, CMO, also stated, "Our new logo represents the industry's shifting dynamics and signals our readiness to meet the demands of the future."
Underpinned by "Possibilitarians," Flatworld Solutions champions the idea of metamorphosing challenges into opportunities, always striving to provide the utmost value for its clients and partners. As the company marches forward, moving from BPO, to BPA to BPAi, this brand enhancement stands testament to its enduring ability to adapt to changing landscapes.
Media Contact:
pr@flatworldsolutions.com
CLIENTS
USA
Flatworld Solutions
116 Village Blvd, Suite 200, Princeton, NJ 08540
---
PHILIPPINES
Aeon Towers, J.P. Laurel Avenue, Bajada, Davao 8000
KSS Building, Buhangin Road Cor Olive Street, Davao City 8000